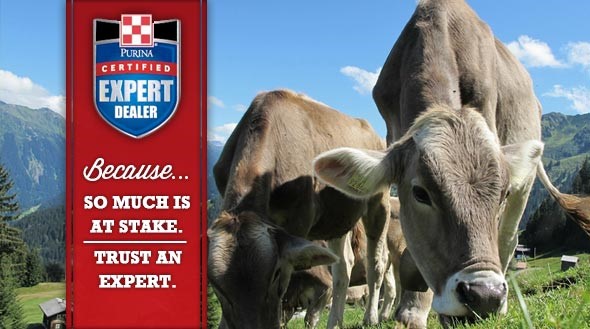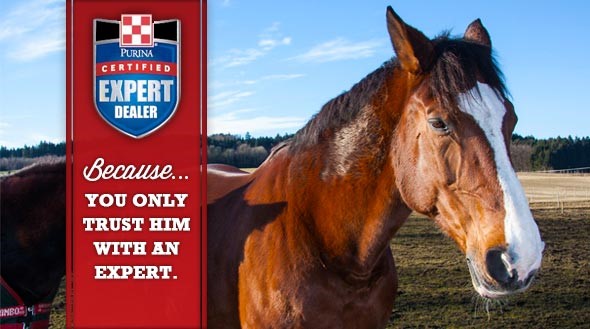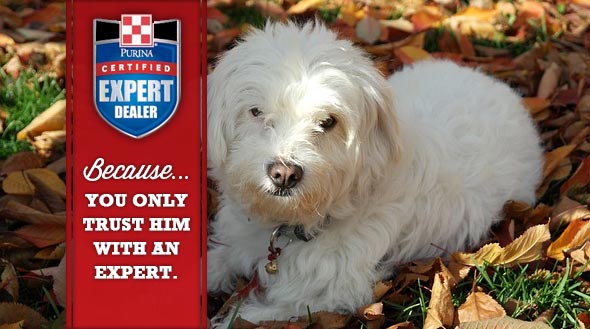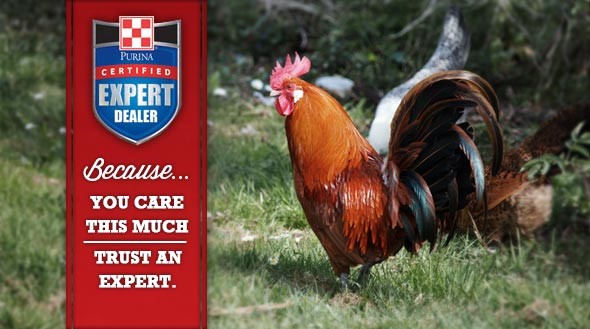 Being a Purina Certified Expert Dealer means that we offer a complete line of quality Purina feed products and have knowledgeable associates who care first about our customers, and their animals. Training is a key element for our Certified Expert staff and you can depend on us for Certified Expert advice!
Bulletin Board
We will be hosting a rabies clinic Saturday, October 1st from 8am to 1pm
Expert Articles & Advice
September 15, 2016
As the last heat wave of summer fades, bird feeders are disappearing from backyards. Most bird lovers assume that as the weather cools and mass migration sweeps in, their beloved winged friends don't need human assistance in finding food; they can forage for it themselves.
September 1, 2016
Good food is the key to good health and a long life for your dog, but there are dozens of dog foods to choose from.
Purina® Equine Videos
3D Horse Digestion Guide
An educational tutorial on horse digestion, including how a horse breaks down food and the process of digestion.
More Videos brought to you by Davis Feed & Supply!