Being a Purina Certified Expert Dealer means that we offer a complete line of quality Purina feed products and have knowledgeable associates who care first about our customers, and their animals. Training is a key element for our Certified Expert staff and you can depend on us for Certified Expert advice!
Expert Articles & Advice
July 1, 2014
We all love spending those long summer days outdoors with our pets. Let's face it, they're our furry companions and wherever we go, they go too. Keep in mind that like humans, not every pet can stand the heat.
July 1, 2014
Every year spring brings new beginnings. The sun shines, livestock begin to breed, and the grass begins to turn green again. With all that beauty also comes some disadvantages. The one disadvantage you should be aware of is fly season.
Special Offers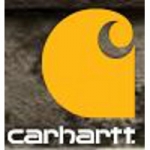 Stop in today and save up to 50% off select styles of Carhartt Boots.
Valid 6/01 - 7/31/2014