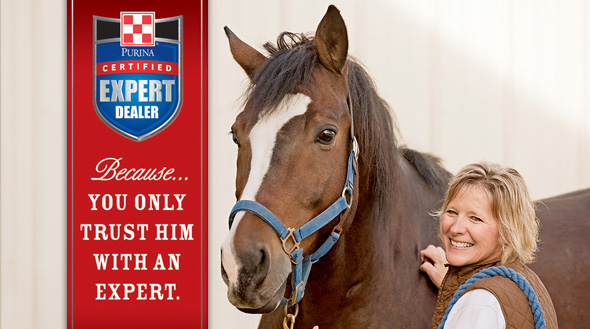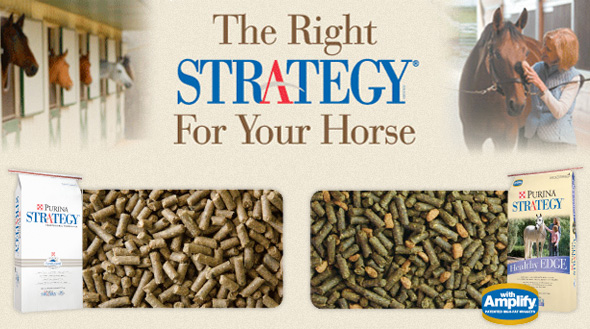 Being a Purina Certified Expert Dealer means that we offer a complete line of quality Purina feed products and have knowledgeable associates who care first about our customers, and their animals. Training is a key element for our Certified Expert staff and you can depend on us for Certified Expert advice!
Expert Articles & Advice
October 15, 2015
A dog and his bone: an image that we've all come to accept as a perfectly safe and normal pastime for our canine friends. The conventional wisdom has always been that all bones, with the exception of those from chicken and other types of poultry, are safe for dogs to enjoy.
October 1, 2015
Like people, horses prefer a clean and comfortable place to sleep. Therefore, cleaning out your horse's stall is an important step towards his (or her) health and well-being.
Purina® Equine Videos
Caring for your Senior Horse: Head and Mouth
Dr. Chris Blevins, DVM, of Kansas State University Veterinary Medical and Teaching Hospital illustrates how to examine the head and mouth of a senior horse to determine their overall health.


More Videos brought to you by Davis Feed & Supply!